Photo Booth Rentals & Sales
PicBox provides photo booth rentals and sales for all your photo booth needs. We are not some home made contraption with a camera behind a curtain. A PicBox Photo Booth is the real deal! Photo Booth rentals in Reno NV, South Lake Tahoe, North Lake Tahoe, Squaw Valley, Central Valley, which includes Modesto, Turlock, Lodi, Stockton areas, Fresno, Tulare, Bakersfield,  Southern Oregon and now Las Vegas, Nevada! We are your only stop for onsite photo booth rentals and sales for your next big event! A PicBox Photo Booth will liven up any event or provide the perfect party favor for your wedding reception. A PicBox Photo Booth will be the life of the party and keep your guests entertained for hours. Send your guests home with a party favor they will be ranting and raving about for long after the party ends!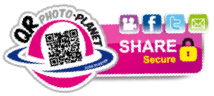 Now featuring the latest in QR technology. Scan with your smart phone and share secure with family and friends, anytime, anywhere. Just go to any DC photo booth and point your QR photo at the camera to retrieve and print additional copies of your photos.
The concept is very simple. We bring our photo booth to your next event and that's where the fun begins! Simply, step into the photo booth, slide the curtain closed, and as easy as 1,2,3… the magic happens. Come in for a solo photo shoot or pack in as many friends as you can find. Two photo strips will automatically print within seconds and they are for your guests to keep. Our booth does not require any onsite funds; you receive unlimited photos for your guests to enjoy for the duration of your event.
We gladly provide a variety of fun props to spice up any photo. Take as many photos as you like, the possibilities are endless….be serious, be goofy, include a loved one, be outrageous, be anything you want to be! Your guest's personalities will be leaping off each photo strip!
Let us help your guests create a one of a kind scrapbook for you to remember your day, or let us provide magnets to instantly transform any photo strip into a refrigerator magnet! Ask about our photo strip frames. Any way you like it, we are here to provide the laughs and best of all we are here to make memories.